My "New Year's Revelation" has been a real eye opener for me. It has changed much of what I have believed in the past, and now future, for the better.
In the past, I could not justify the disregard for the Old Testament, the supposed dispensational
structure of God's revelation and dealings believed in dispensationalism, and went on a journey to find that Biblical justification for such positions. I am hungry for truth, after all.
That quest had lead me to various discussions with Christians, and Atheists, about my beliefs and justification for them. The battles won, in part, was because my beliefs were Biblically grounded and my counterparts could not justify their reasoning behind their beliefs. Without boring you with entirety of my very lengthy past discussions, although interesting they (Shea and Moose) were, I want to just point to the conclusions.
Just recently, the beginnings of this revelation came from reading a book by Dr. Greg Bahnsen called "
No Other Standard
" and Bahnsen argues against some positions taken against the subject of
Theonomic Ethics.
A term that I never heard of before reading that book, but it was a free book offered written by Dr. Bahnsen, so I was in. It turns out, it delt with this exact subject that I was having with the Christian, Shea, a believer in dispensationalism, but I didn't know it at the time. Our views clashed and could not come to a common agreement which kept me searching as to why what I know as truth, was so radically different from what I thought was the beliefs of the most common Christian Community.
Many of you know my positions about my limited governments, free markets, and of course Presuppositionalism and so on. I also have many controversial positions held about dietary laws, holidays, etc. Its not the normal positions held by many, if not most, Christians out there. In fact, many Atheists agree with me on many things with one glaring exception, of course.
In my search, (read 'research') I found another term I was unfamiliar with until, literally, this year. Admittedly, it was a little comforting to place a label of what my core beliefs are.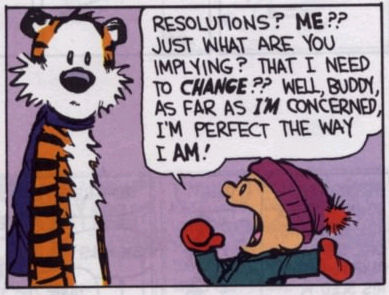 I understand that there are controversial positions within this label, and we will flush them out in future posts. I am satisfied with what I believe in and will explore them more in relation to these labels. I find it quite compelling that I come to my beliefs before this revealed term before it was even known. We must be on to something here.
If I had to make one, my new year's resolution would be to continue my research and post about these things in the future, but I am in bliss, relieved, and at peace as to this new found term for myself, and my core beliefs.
I am simply, an advocate and a believer in a Christian Theonomy but man can't do it alone. We NEED the 2nd coming for that fruition.