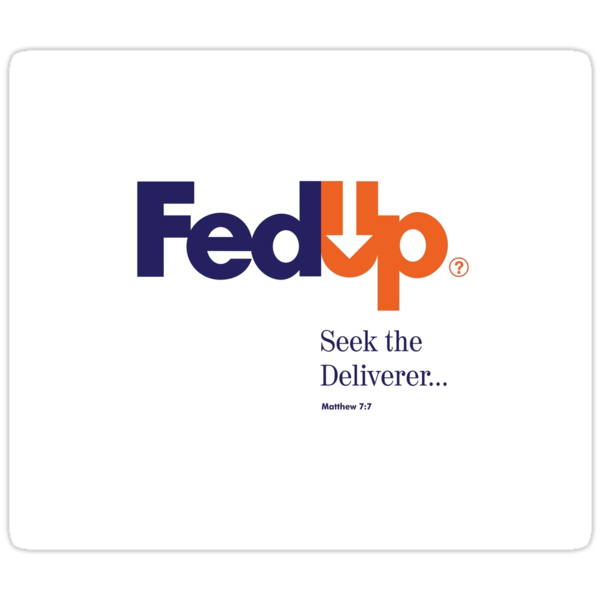 These days the atheists are acting very sensitive and whining about how their feelings are hurt because they glance at a cross or become offended because someone says the word God somewhere. Hogwash! Should we adjust our standards of living to accommodate their standards of living because these
supposedly
hyper sensitive people are offended?
Nope! Thankfully to God Almighty, the courts still have some sense to thwart these types of attacks and the 7th Circuit dismisses the Atheists legal challenge to National Day of Prayer. What I found interesting in the finding is that just because their feelings were hurt DOES NOT mean its grounds for injury.
"Hurt feelings differ from legal injury," the appeals court said in
Freedom From Religion Foundation v. Obama
.
This is on the heals of a street being named "
Seven in Heaven Way
"
Christians certainly have to ride the buses with those offensive signs plastered all over that say "
There's probably no God
". I do not see the Atheists complaining that
our
rights are violated. That gets me thinking though, if it was a deliberate act to remove rights of others, like these Atheists themselves are doing, there might be a case. We have more of a case then the Atheists because we are expressing ourselves, the Atheists are literally ATTACKING our expressions and freedoms.
The valid point to be made here is that we might have to start suing everyone that is suing to silence our freedom of religion. Our rights are not being removed here as they were given to us by God Himself. Its our right to push back. Atheists have committed a crime against you by violating your rights. Atheists owe you for that. The Atheists took away your dignity for a time, your property, your feeling of safety in your own home, and they should suffer a just punishment for doing that, something that will deter them from doing it again.
Freedom
OF
religion,
NOT
freedom
FROM
religion.
The constitution was upheld yet again, great. But we are not out of the woods yet. This appellate court had to overturn the original ruling of U.S. District Judge Barbara Crabb who ruled in April 2010 that the prayer day was unconstitutional because it amounted to a call for religious action. The courts did also rule on some crosses and Commandments in some public places so there is a good chance that the constitution will be overturned soon. God forbid. The problem is that soon we will have a new generation that will be in charge. Case in point:
Just look at how some of these local students,
who support free speech mind you
, foamed at the mouth to silence people because they disagreed with their own core viewpoints. Its pure hypocrisy. If asked if these people were atheists, I am sure most would say yes. Even if that position is unfounded at the moment, I would love to see that data that would probably confirm it. Maybe they did ask and I can find out. My point is that these kids are our future judges though. God help us all.
That is the problem here. The Atheists are claiming that just because feelings are hurt that ALL of society should adjust everything that conforms to
their
standard of living, even if that demand itself is offensive or hurt others feelings. They do not care if they themselves are offensive in practicing their religion, yet they want EVERYONE to conform to their beliefs of no God. Shhh, at least that is the goal. We all must understand that people do not foam at the mouth for something that does not exist. If they truly believed that God did not exist then why the fervor to squash the name, symbols, and writings? People do not fight, tooth and nail, against fictional beings. Where are the Santa lawsuits? God is real indeed. This is evidenced by the response by these Atheists.
As Christians, its our position that God has revealed Himself to all mankind so that we can know for certain who He is. Those who deny His existence are suppressing the truth in unrighteousness to avoid accountability to God. It is the ultimate act of rebellion against Him and reveals the professing Atheist's contempt toward God.
What also reveals the Atheists contempt towards God is all these lawsuits against his name and his followers. We must rebuke these religious bullies, called Atheists.
Will the Atheists do the same when they see a statue of Buddha out in front, on the side walk, as they walk into a Chinese restaurant? Of course not. Buddhism is an atheistic religion after all. Pure hypocrisy!