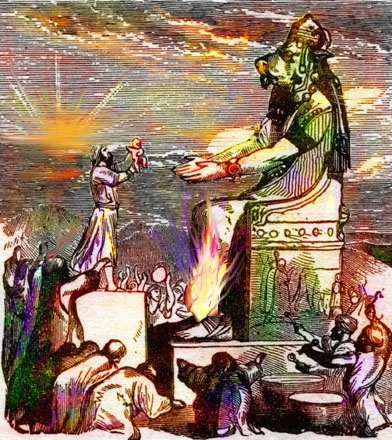 In a discussion of war
ANTZILLA
claimed that most atheists feel that "it's wrong to go to war based on holy books of any kind."
Back when I was an Atheist, I probably would agree.
Ant asked: "How is it that you changed your morals? Now that you believe in the [B]ible, why has it became acceptable to you, for people to go to war based on a holy book (as long as it is your book)"
I used the example of the civil war about slavery to highlight what is right in the eyes of God, and what is worth fighting for. It was completely justified. Now, there might be some atheists out there that say it was not justified, but they probably would not want to admit to that publicly.
Also, a great deal has changed since I was born again. I used to think a lot of things were just fine and now I do not. I thought strong drinks were fine, in fact I loved to, literally, gargle tequila. My all time favorite drink was a double Chivas on the rocks. Its been many, many years since I have touched either and I don't miss them at all. I used to love what I called "fornication Fridays" but have turned away from those days long ago and not just because I am married now. I have been changed and I cannot explain it fully. It certainly was not because I wanted to. I loved sin, now I don't.
I just read a great article called "Killing the Canaanites" by Clay Jones in the CRI Journal so this is fresh in my mind. Was killing the Canaanites justified? Yes. Completely. We would be hard pressed not to deliver a verdict of capital punishment on them even in these days. Capital punishment is completely justified and I encourage it as a solution against evil. The Canaanites were a very wicked bunch. From what I read they were rampant incestuous, adulterous, idolatrous, child sacrificing people. Not only did they encourage homosexuality, but bestiality! They deserved to die. Sodom and Gomorrah had a justified fate. It was not divine genocide, it was capital punishment. I cannot see it any other way these days. In the past I would say it was harsh and decry the actions as genocide but it would be only to justify my own sinfulness.
God hates sin, as an Atheist I did not. My authority reference has dramatically changed for the better. Thank the Lord.
bit.ly/CapitalPun