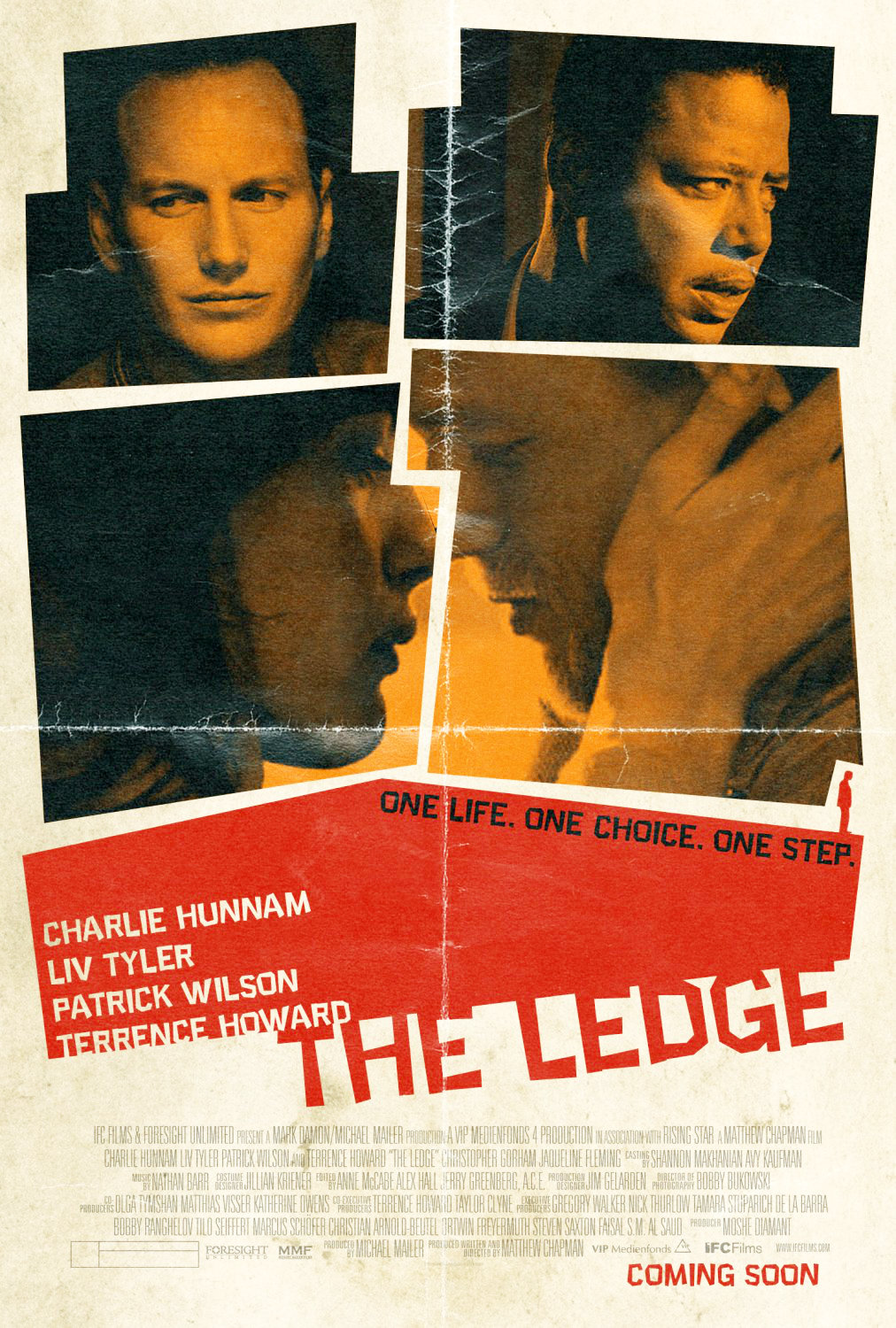 I just heard a movie that is out called "the Ledge" where "This unusual, character-driven thriller follows young hotel manager Gavin (Charlie Hunnam), who steps out onto a high ledge to commit suicide. World-weary police officer Hollis (Terrence Howard) is assigned to talk him down but is tormented by traumatic issues of his own. The men find themselves debating atheism, faith and the meaning of life, and soon are embroiled in a battle of wills that has each man questioning his commitment to his chosen path." ~Netflix
Outspoken Atheist director Matthew Chapman (
great-great grandson of Charles Darwin
) said he hopes his new film, "The Ledge, will help audiences view atheists in a more positive way."
Wow, huge surprise from this lineage, that a Christian is the villain in the movie huh?
This is no surprise what Hollywood in general does to push their
Godless
and
Liberal
agenda. Remember, not too long ago even, all the main characters in Hollywood movies use to smoke to promote smoking. They are doing the same about the subject of God in vilifying, or denying, Him. Like smoking though, they will be horribly wrong and will turn tail. Unfortunately, it may be too late for some by the time they do. Just like smoking.
Those, good old days, when they had positive God movies like the "The Ten Commandments", and many wholesome films are fading. There still are wholesome films out there but times are changing, this much is true. For the better though? Its certainly the argument, but not a very convincing one.
Hollywood used to know right from wrong,
Those days of Hollywood having a conscience, or doing the right thing, are gone for now. Sad.
"Really, The Ledge is at the beginning of a movement toward more open discussion of atheism and agnosticism,"
O'rly?
Do people really think there will be only a few people in Hell? Keep drinking that kool-aid of an empty Hell, and poor persecuted Atheists.
"I hope atheists who are still in the closet will take heart from the film and think. I am not alone."
No, Chapman. You're not alone by any stretch of that imagination of yours. Atheists are "out and proud" these days and in great numbers. You're not fooling anyone here. You're (religion?) soon to be the majority. That is what's expected and predicted.