In light of this weekend movie release: "
The X-Files: I Want to Believe
" I feel it would be a good time to discuss the various experiences that people have, that they relate to God.
A conversation in Pulp Fiction came to mind where Vincent and Jules were discussing the miricle they witnessed when neither one were shot by that Man. Bullets were behind them but they were untouched. The Man completely misses every shot and is gunned down himself. While Vincent shrugs it off, Jules realizes he should be dead.
VINCENT: Yeah, we were lucky.
JULES: That wasn't luck. That was somethin else.
VINCENT: Yeah, maybe.
JULES: That was...divine intervention. Do you know what divine intervention is?
VINCENT: Yeah, I think so. That means God came down from heaven and stopped the bullets.
JULES: Yeah, man, thats what it means. Thats exactly what it means!
The conversation later continues while getting breakfast in a coffee shop (the Dennys-like place from the opening scene, about to be robbed).
JULES: I just been sittin here thinkin.
VINCENT: (mouthful of food) About what?
JULES: The miracle we witnessed.
VINCENT: The miracle you witnessed. I witnessed a freak occurrence.
JULES: Do you know what a miracle is?
VINCENT: An act of God.
JULES: Whats an act of God?
VINCENT: I guess its when God makes the impossible possible. And Im sorry, Jules, but I dont think what happened this morning qualifies.
JULES: Dont you see, Vince, that dont matter. Youre judging this thing the wrong way. Its not about what. It could be God stopped the bullets, he changed Coke into Pepsi, he found my car keys. You dont judge this based on merit. Whether or not what we experienced was an according-to-Hoyle miracle is insignificant. What is significant is I felt Gods touch. God got involved.
VINCENT: But why?
JULES: ...I dont know why. But I cant go back to sleep.
VINCENT: So youre serious, youre really gonna quit?
JULES: The life? Most definitely.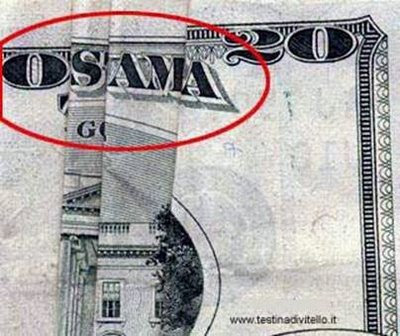 Atheists are always asking what these 'so called' experiences that people have pertaining to God. I have had many try to explain each one of them away and this is why I named it "Collective Experiences" There are many "God experiences" that removes all doubt. God's Word is vague about these encounters though.
Aimee Moiso said:
My Hebrew Bible professor would say, the biblical writers were not interested in psychoanalysing the protagonists.
The Bible says God speaks through a burning bush, through angels, through farm animals. But how does he speak to us? Between these two following lists you can see vastly different personal experiences, so nothing is set in stone. (pun intended) Maybe you could add some more for us. My list is quite similar to these two with few insertions/ deletions. Personally, I should have died 5-7 times in my younger years and when I now look in my children's eyes I understand why God kept me around.
In a different blog in the past, someone asked how does God speak to me and a couple of people, who had much better answers then mine, wrote the following:
So how does God speak to me?




In no particular order:




1) Through scripture.




2) Through nature (the big things and the small).




3) Through other Christians.




4) Through other people (all truth is God breathed).




5) Through impressions in my Spirit.




6) Through dreams (very rarely in my case).




7) With an audible voice (extremely rare in my case).




8) Through seeing things with my eyes that are not actually present in the physical world (rare, but it has happened).




9) Some things I just "know" without having perceived them.




10) Through miracles.




11) Through peace, joy etc. (deeper than mere emotion).




12) Through things I have written.




13) Through science, mathematics, philosophy.




14) Through all expressions of love.




15) Through reason.




16) In music, especially (but not exclusively) gospel / worship music.
Another answered like this:
I do not know How He is speaking with you. He speaks to me most often in:





1. synchronicities…




2. impossible "coincidences"…




3. things that oddly catch my attention…




4. unfolding chains of events.




5. SYMBOLS symbolism found in my dreaming and my waking!




6. "double" meanings and "life signs"…




7. creation. everything existing in the physical world… speaks of the Spirit. everything.




8. supernatural heightening of the senses.




9. out and out "impossibilities"




10. simple spiritual intuition.
Probably most of these things can be argued away as coincidence or whatnot individually, but collectively in someone's life experiences they cannot be written off. There is a double entendre going on with this post title also. The collective experiences of the individual through one's life and collective experiences in a group of people.
These "coincidences" happen to many people all over the world. Are they all phenomena that can be explained away? Does it mean God is reaching out to us? If you are going to rebuttal and debate, then you will have to explain the phenomena as a whole collection of experiences not just each event individually.
You can experience these same experiences yourself but you have to go to God on His terms.
God will manifest himself to you as He promised in
John 14:21 "He that hath my commandments, and keepeth them, he it is that loveth me: and he that loveth me shall be loved of my Father, and I will love him, and will manifest myself to him."
What should we do with these revelations?
Proverbs 25:2 "It is the glory of God to conceal a thing: but the honour of kings is to search out a matter."